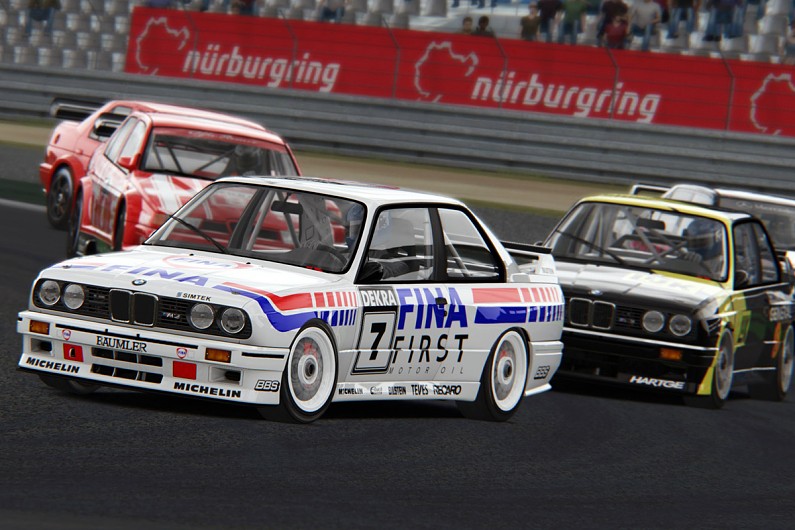 Sign up for this race by posting IN. 
Maybe's and Out's are appreciated when you're less certain or can't make it, please specify why so we know you're not fed up with racing or whether anything else here is bothering you. Sign-up closes at 7:30 PM UK, which is 30 minutes before qualifying start. Please make a new post when your status changes.
Race Format:
Practice: live tonight, about 7 PM UK, until event start @ 8PM (Server is currently running x2 5 lap races).
Qualifying: 15 minutes
Race: 2x10 laps, reverse top 8 for second race
The Cars:
BMW M3 E30 Gr A 92 '86 - Extra skins -
https://www.racedepartment.com/downloads...rsion=7004
Mercedes Benz 190 EVO II '90
Alfa Romeo 155 TI V6 '96
NB: There will be a limited amount of each car on fist come first served basis!
Open Setups
If there's more than 12 IN's here, server will be Cosy members only. Otherwise it's a public server, so be there on time to make sure you can get in.
Important!
When the server is public, make sure you're in the server before it switches to race mode, as the server doesn't allow new connections during the race. If you quit out during the first race, you can't join in the second.
IN:
Mr Chip
ConsolePleb
Fragmonkey
SiXxX
S4b1n
mr_urlauber
DIMAVIKA
OUT:
edtheshed
MAYBE:
Sven
Nowai
LRyder2k6