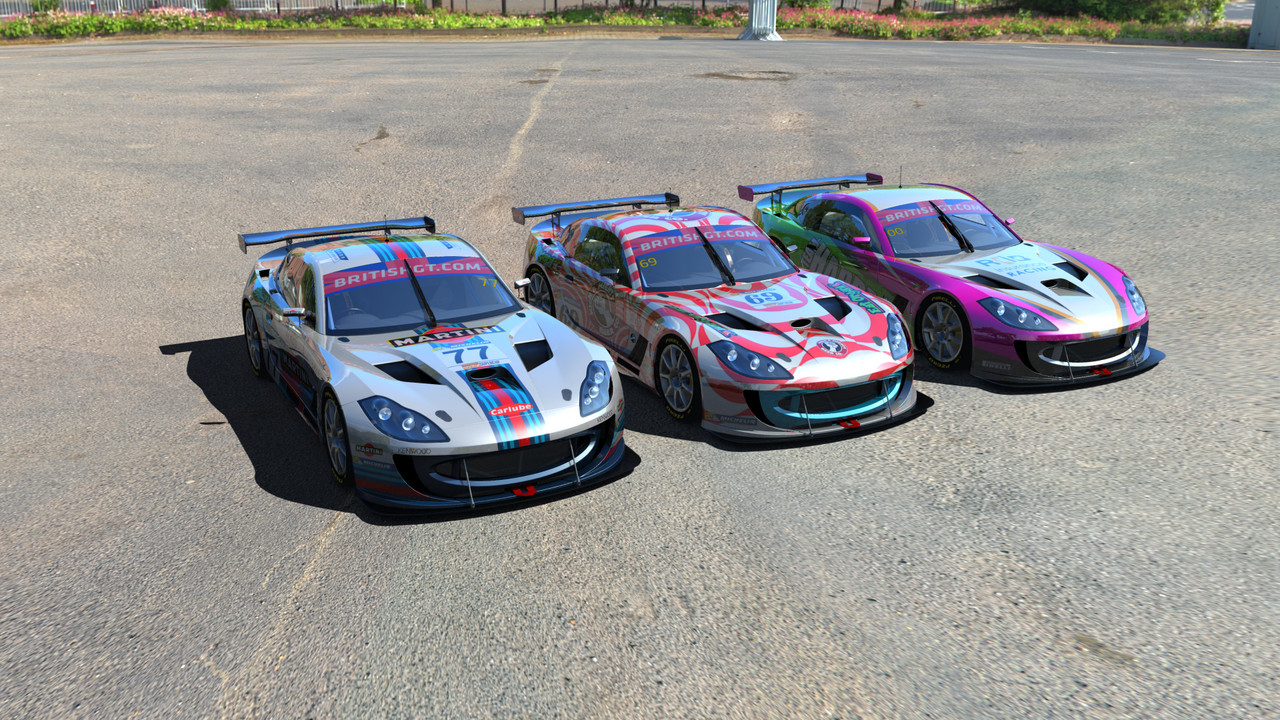 A change of pace this week, with a Shaun Clarke classic. We raced a midweek series with these cars when first released and they were awesome. This is the updated V2, completed shortly before Shaun passed away. There are both LHD and RHD versions available.
NB - Most of Shaun's work was moved away from RaceDepartment, as he had a falling out with a quite toxic group there, so is available from his preserved website.
(They are also available direct from the server for CM users)
Sign up by posting IN. Sign-up closes at 7:30 PM UK, which is 30 minutes before qualifying.
Maybe's and Out's are appreciated when you're less certain or can't make it, please specify why so we know you're not fed up with racing or whether anything else is not to your taste. 
Race Format:
for each track: 10 minute qualifying + 2x 15 minute race
Cars:
Ginetta G55 GT4
TRACKS:
Silverstone GP
Road Atlanta 2021
IN:
Mr Chip
stephen hill
TheLightSniper
Yellowthingy
NRTH
OldEarl
DiscoJoe
offcorsa
Thatdanield
iivan004
OUT:
HudsonBayCo
MAYBE:
Kuffy